Chrome takes up a shocking amount of space on OSX (updated)
I normally use Firefox as my webbrowser, but sometimes it is handy to have a second browser. Especially when I'm doing permission work in a Django website: certain users should see more than others. Having two browsers open at the same time, both with different logged-in (or anonymous) users is handy then.
So I've got chrome. Which is set to auto-update itself with newer versions.
As I was running out of disk space, I investigated my program folder a bit for stuff I could throw out. Suddenly I spotted that chrome took up more than 16GB of space. What? I right-clicked the icon and selected "show package contents" and started screaming: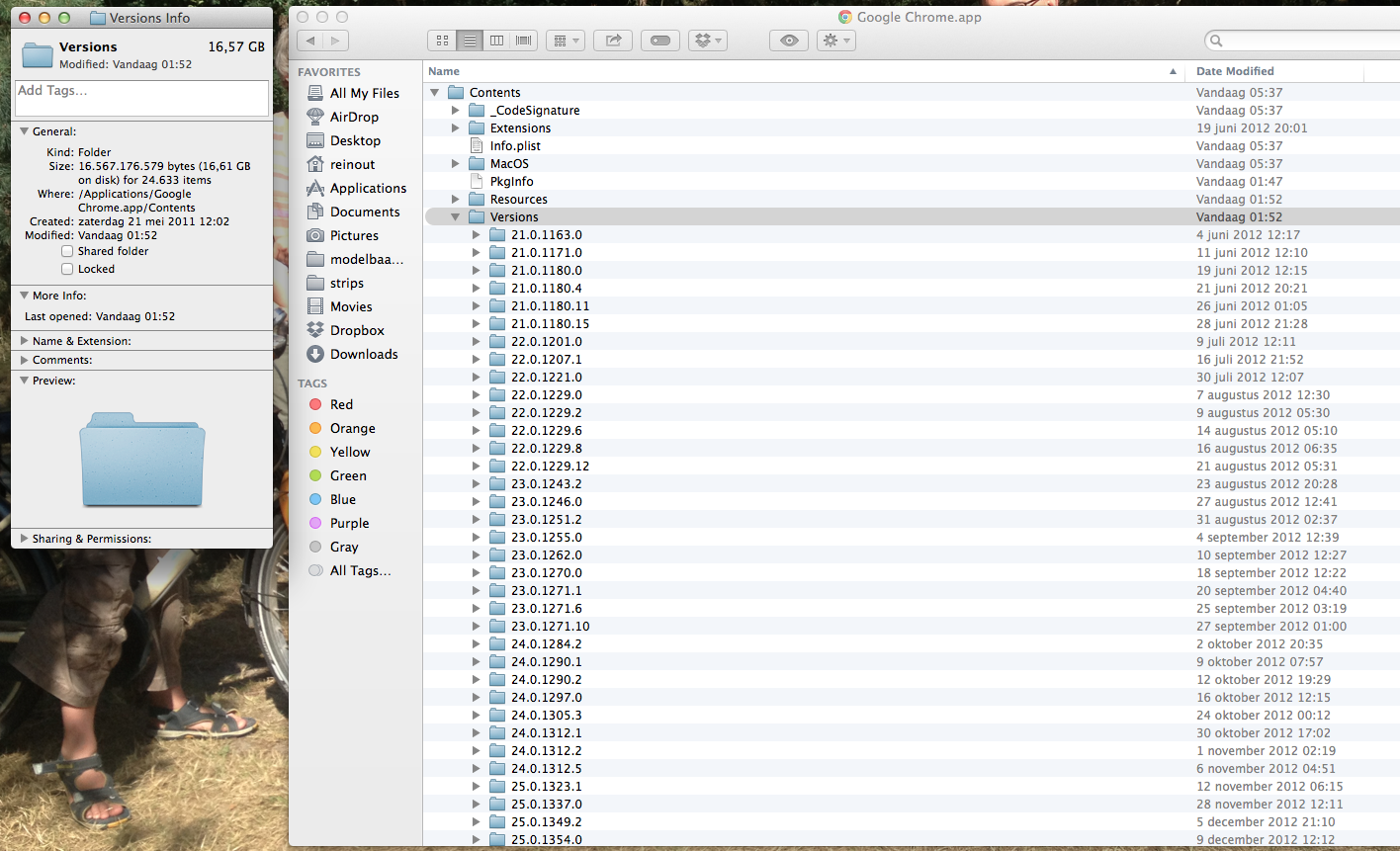 Turns out the bloody idiotic program kept every version of itself for the last 1.5 years… 16GB! And I cannot find a setting anywhere that prohibits this behaviour. In the end I just deleted the olderer versions, which worked fine.
So…
Check your /Applications/ folder on OSX when you're using chrome.

Does someone know how to switch this brainless behaviour off?
Update: yes, someone knows it. Chris Adams has identified the problem in the comments below. The DivX plugin has mucked about with permissions, preventing the chrome updater from working correctly…