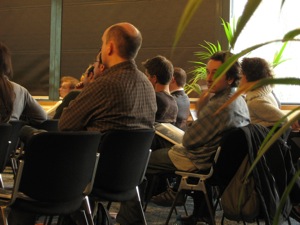 For photos, see flickr.com.
The informatics section is investigating itself in a self-study. For this, they have the help of three external peers:
Prof. Robert Woodbury, Vancouver
Prof. Imre Horvath
Dr. Joop Paul
For that, they organised a colloquium in which the researchers of the program present their work so that the external peers get a good overview of the work that's going on.